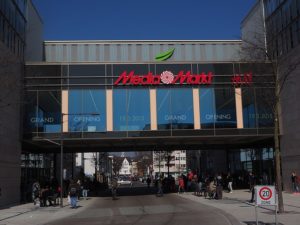 Any time you can find a clean, custom way to dress up your storefront you know it will be a good return on your investment. But there are many things that just a simple window graphic can do for your business that you might not have thought of.
Advertisement
First, let's cover the obvious and that is that window graphics are great for advertisement. Their main job is to help make your business stand out to passersby and potential customers. A good window graphic will be designed to tell people what your business is all about by wrapping up your brand in a clear and easy to remember package. And since sometimes the best advertisement is through word of mouth, you can bet that having eye-catching graphics will boost your sales.
Promotions
Window graphics are also the perfect way to advertise seasonal promotions and offers that you have available. Everybody loves a good sale, so the bigger your advertisement is for, it the more likely you will bring in curious new customers. Window graphics are incredibly effective for this compared to traditional signage. And since window graphics are durable while they are up but simple to remove, they are ideal for temporary or permanent installments.
Privacy
Another nice added benefit of window graphics is that you can partially block the view from outside of your business. This can be a great way to pique curiosity so that people will have to come inside to see what you have, and it is also good for protecting yourself and your employees. There are many options, such as perforated window graphics for example, that will let you vary the level of visibility without blocking the light.
No Permits
In most cases, you may have to purchase a city permit before you can put up a sign or banner. By contrast, you almost never need a permit for window graphics since the windows of course are part of your own property. So you will have the same advertising benefits while also saving money on permits.
Contact Brand It Wrap It Today!
If you are looking for a cool custom way to advertise your business, make sure to check out Brand It, Wrap It, Custom Signs and Vehicle Graphics. We are a full-service sign and wrap company that provides excellent quality signage for businesses both big and small throughout the Maryland, Virginia, and Washington, D.C. metro area. We provide awesome customer service, use the best and latest sign printing technology, and pride ourselves on our attention to detail. To see how we can help your business shine, give us a call at 301-838-9727 or visit us online for an estimate. For more tips and articles like this, follow us on Facebook, Twitter, Pinterest, and Instagram.