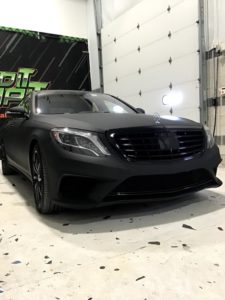 There are many good reasons to invest in vehicle wraps, either for advertising your business or if you want to update the look of your personal vehicle. In particular, you might have heard about how a vehicle wrap protects the current paint job on your vehicle. Here are some reasons why vehicle wraps can make this possible.
How Wraps Work
All good quality vehicle wraps are made of a thick vinyl material that adheres to the surface of your vehicle like a second skin. They should be applied by a professional to make sure that you have the best quality materials and methods used. Vehicle wraps that fit properly to the vehicle will work best to shield a paint job from daily damage. Bits of debris like flying rocks, or road salt, and even dirt and sun exposure, can wear down a vehicle's paint job. The vehicle wrap provides a protective layer that keeps the surface of your vehicle from getting scratched and damaged.
About the Paint Job
There are apt to be the exceptions to the rule when it comes to a vehicle wrap protecting your paint job. One exception depends on the current condition of the paint job. If your paint job is already in good condition, then that will help the vehicle wrap adhere better and do its job. But if there are already significant scratches, bubbles, or peeling in the paint, then a wrap stands to make the paint job worse. And you don't want a vehicle wrap to potentially damage the paint when you have the wrap removed. This is why it is important to have a knowledgeable professional on your side who can assess your vehicle and make sure that it is in the right condition for a vehicle wrap so that you won't waste your time and money.
Contact Brand It Wrap It Today!
If you are looking for a cool custom way to advertise your business, make sure to check out Brand It, Wrap It, Custom Signs and Vehicle Graphics. We are a full-service sign and wrap company that provides excellent quality signage for businesses both big and small throughout the Maryland, Virginia, and Washington, D.C. metro area. We provide awesome customer service, use the best and latest sign printing technology, and pride ourselves on our attention to detail. To see how we can help your business shine, give us a call at 301-838-9727 or visit us online for an estimate. For more tips and articles like this, follow us on Facebook, Twitter, Pinterest, and Instagram.