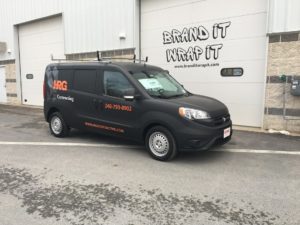 When you run a small business, you tend to wear a lot of hats, but one of them has to be a "marketer" hat. When you're working on marketing for your small business, you need to be aware of the brand you're building. Building a brand for your business means finding a way to deliver a consistent voice and personality for your whole business, one that aligns with your principles and values and will appeal to your target customer. Running a small business also means doing all this on a small budget, which can be daunting. Read on for three great tips for branding your small business on a budget.
Find Your Unique Identity
Many people mistake a brand for simply a logo, but your brand is so much more. It is the sum of all branches of your marketing, and it represents the identity of your business. In order to create a strong brand, you need to understand what that identity is. Start by figuring out who you are: what is your company's mission, what principles and values define you, and what do you want to be known for in your industry? Next, determine who your customers are and what drives them. Once you know this, you can make sure your brand aligns with their interests and ideals. Finally, figure out what makes your business really special and unique. There should be something that makes your business truly stand out from your competitors, and this should be highlighted by your brand.
Don't Forget The Visual
Your logo is going to be a major player in your brand construction, but it isn't the only visual element of your branding. You need to decide on the look of your logo, the color palette of your brand, and your font or fonts. These make up the visual "face" of your brand. The look of these elements should match your brand identity: for instance, a serious brand wouldn't want a playful font and logo. Once you decide on these visual elements, they need to be consistent everywhere that a customer sees them, including your website, your business cards, your packaging, and your uniforms. 
Use Consistent Messaging
When you post on social media or construct advertisements, you are building your brand. Once you find your business identity, and decide on your visual elements, be consistent across all avenues of communication. Choose a voice for your brand by establishing the tone (such as a playful one or a serious one) and diction that you want to use in posts on social media. Finally, remember that when your customers reach out to you, you should respond in a manner that matches your brand and use the opportunity to build your relationship. 
Contact Brand It Wrap It Today!
If you are looking for a cool custom way to advertise your business, make sure to check out Brand It, Wrap It, Custom Signs and Vehicle Graphics. We are a full-service sign and wrap company that provides excellent quality signage for businesses both big and small throughout the Maryland, Virginia, and Washington, D.C. metro area. We provide awesome customer service, use the best and latest sign printing technology, and pride ourselves on our attention to detail. To see how we can help your business shine, give us a call at 301-838-9727 or visit us online for an estimate. For more tips and articles like this, follow us on Facebook, Twitter, Pinterest, and Instagram.