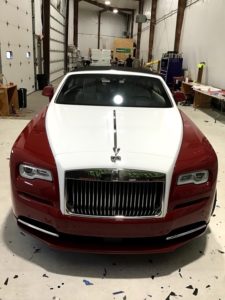 No matter how much or little experience you have with vehicle wraps, sometimes it's easy to miss important information that will help you take care of them. Here are some important facts you might not have known about vehicle wraps.
More than Looks
Putting a quality vehicle wrap on your car will make it look great, of course. But that is only the beginning. Did you know that the main purpose of vehicle wraps is the protect your car's surface? The durable vinyl coats your vehicle and keeps the paint job free from scratches. And vehicle wraps are designed to stay on your car from four to seven years. 
Proper Washing
With just a little soap and water, washing your vehicle wrap is a simple process. The main thing to make sure of is that you aren't too harsh; otherwise, you might damage the wrap. That means that you should only use mild soap and soft, microfiber cloths. Avoid car washes and scrubbing.
Leave it to the Pros
You probably already know that the best quality application can only be handled by a professional wrapping company. However, that also goes for when it's time to remove your vehicle wrap. It might seem easy to just peel the vinyl off yourself, but without the proper tools, that would be a big mistake. For example, removing a vehicle wrap requires the use of a heat gun so that the wrap will loosen up properly. Don't ruin your paint job that your vehicle wrap has protected for years by trying to pull off the wrap yourself.
Contact Brand It Wrap It Today for Your Vehicle Wrap!
If you are looking for a cool custom way to decorate your vehicle or advertise your business, make sure to check out Brand It, Wrap It, Custom Signs and Vehicle Graphics. We are a full-service sign and wrap company that provides excellent quality signage for businesses both big and small throughout the Maryland, Virginia, and Washington, D.C. metro area. We provide awesome customer service, use the best and latest sign printing technology, and pride ourselves on our attention to detail. To see how we can help your business shine, give us a call at 301-838-9727 or visit us online for an estimate. For more tips and articles like this, follow us on Facebook, Twitter, Google+ Pinterest, and Instagram.