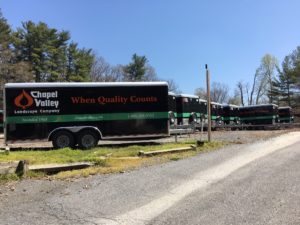 When it comes to commercial graphics, there are a lot of dos and don'ts. Some things will work wonders for your business, while others may confuse or alienate potential customers, or just fail to draw their attention in the way you want. Avoid these common commercial graphics mistakes for the most effective results.
Go Beyond Identification
Many people simply put the name and number of their business on cars and trucks, hoping that that's enough to get people interested. The fact of the matter is, it isn't. People see so many names advertised to them constantly that yours can easily get lost in the mix without anything to make it stand out. Go a step beyond.
Go To The Pros
Poorly designed commercial graphics can do more harm than good. You don't want to spend all of that money just to alienate and confuse your potential customers. Consider the surface you are using as well. Many designs which look great when small or flat do not translate well to large spaces or 3-D applications with curves, such as cars. This is why it is important to consult with a professional. They can help you design an effectively colorful and easy to read add with a proper call to action.  
Maximize Exposure
Put your ads in places where they will be seen. If you have wrapped a car, park it in a highly visible place. You can even wrap elevator doors. Think outside of the box about your advertising to make sure that the right people see your ads and are aware of your business. Go beyond was it expected to catch the right kind of attention.
Brand It Wrap It Has the Tool and Experience to Deliver Great Commercial Graphics
If you are looking for a cool custom way to advertise your business, make sure to check out Brand It Wrap It, Custom Signs and Vehicle Graphics. We are a full-service sign and wrap company that provides excellent quality signage for businesses both big and small throughout the Maryland, Virginia, and Washington, D.C. metro area. We provide awesome customer service, use the best and latest sign printing technology, and pride ourselves on our attention to detail. To see how we can help your business shine, give us a call at 301-838-9727 or visit us online for an estimate. For more tips and articles like this, follow us on Facebook, Twitter, Google+ Pinterest, and Instagram.