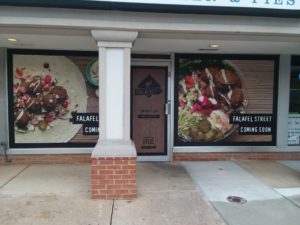 If you're investing in commercial graphics, then wall graphics are a great start. They are durable, versatile, and they really catch the eye of customers. But there are a lot of different factors that go into designing and placing your wall graphics. Here are three things to think about when getting wall graphics.
Brand Image
The first thing you should ask yourself about the wall graphics you want is how they will help your brand. What are you hoping your wall graphics will accomplish? If you're focused more on advertising your business, then you will need to make sure that you are confident with your brand identity. For example, wall graphics are great for featuring your company's logo and mission statement so that people will know exactly what your business is about.
Relevance
Another important thing to consider is how to design wall graphics that will stay relevant over time. If you want to promote a seasonal or temporary sale, then you can't have wall graphics that stay up year-round. But if you want something more permanent, then make sure that your message will make sense over time. That is why turning your company name and slogan into a wall wrap is a great idea. If you put something on your wall that you want customers to remember, then you don't want to have to change it later because it will only make it difficult for customers to keep track of your business.
Location
Especially when it comes to good business, location is everything. Ideally, you should pick out a location to feature your wall wrap before you decide to purchase them. You want to make sure that you have a spot that is clearly visible and where nothing can get in the way. Also, picking out the perfect spot ahead of time means that you will know what size and dimensions to create your wall graphic in.
Contact Brand It Wrap It Today!
If you are looking for a cool custom way to advertise your business, make sure to check out Brand It, Wrap It, Custom Signs and Vehicle Graphics. We are a full-service sign and wrap company that provides excellent quality signage for businesses both big and small throughout the Maryland, Virginia, and Washington, D.C. metro area. We provide awesome customer service, use the best and latest sign printing technology, and pride ourselves on our attention to detail. To see how we can help your business shine, give us a call at 301-838-9727 or visit us online for an estimate. For more tips and articles like this, follow us on Facebook, Twitter, Pinterest, and Instagram.