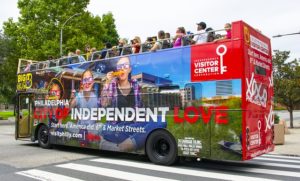 Many businesses have benefited from the advertising and protective power of vehicle wraps. If you have been thinking about adding vehicle wraps to you business, then don't delay. To get you started, here are three types of vehicle wraps that will give your company's brand a boost.
Full Vehicle Wrap
A full vehicle wrap is made to cover the entire surface of your vehicle. This will not only give you a large area to put any logo, lettering, and other designs on, but it will provide a layer of protection to keep your current paint job safe from nicks and scratches. And making the best use of every inch of your vehicle is what a full vehicle wrap can do. A full vehicle wrap is the best choice if you want to have the biggest marketing effect with your design.
Partial Vehicle Wrap
While full vehicle wraps are great for getting the most impact out of advertising with your vehicle, if you want something more subtle with a similar effect than partial vehicle wraps are also a great choice. You can decide to wrap any part of the exterior of your vehicle that you want. Some popular options are to wrap one side or the hood, for example. If you have a company logo, then you can place just the logo on either side of your vehicle as well. Either way, partial vehicle wraps are a cost-effective alternative if you aren't ready to commit to full vehicle wraps.
Fleet Wraps
If your company uses fleet trucks, then you have the perfect opportunity to advertise with fleet wraps. It's already impossible to miss a large commercial truck when you're driving by on the highway. So why not take advantage of that visibility to advertise your company? The only drawback is that the sheer size of fleet wraps makes consistent application challenging. But with the right professionals handling the application
Contact Brand It Wrap It Today!
If you are looking for a cool custom way to advertise your business, make sure to check out Brand It, Wrap It, Custom Signs and Vehicle Graphics. We are a full-service sign and wrap company that provides excellent quality signage for businesses both big and small throughout the Maryland, Virginia, and Washington, D.C. metro area. We provide awesome customer service, use the best and latest sign printing technology, and pride ourselves on our attention to detail. To see how we can help your business shine, give us a call at 301-838-9727 or visit us online for an estimate. For more tips and articles like this, follow us on Facebook, Twitter, Pinterest, and Instagram.