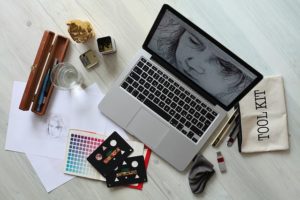 A banner stand is a great tool for advertising your business during events, and helping you stand out at trade shows. So it's important to make sure that you get exactly the right look and message through your banner design. The following three tips will help you get started.
Start with a Template
Using a template will help you know what the boundaries of your sign are so that you will be able to fit everything on it just right. A template is a great design aid, and once you set your margins and have an idea of what space you have to work with then it makes designing your banner much easier.
Keep It Simple
When it comes to any type of advertising usually less is more. For your business's banner stand, the best thing to do is deliver your company image and message in an easy-to-read package. Include your eye-catching logo and a short slogan, and the words should be in fonts that are simple and easy to read. If you have a longer mission statement, then consider putting it on a separate banner. But make sure to follow the three-second rule, that your sign should capture interest in the first three seconds of reading it.
Make it Pop
Lastly, you want to make sure that you have fun with your sign design. Bright, contrasting colors to attract customers to your event or table. But try to stick to three main colors for your design. Any more and it might be too busy, and any less might make your banner look to plain.
Contact Brand It Wrap It Today!
If you are looking for a cool custom way to advertise your business, make sure to check out Brand It, Wrap It, Custom Signs and Vehicle Graphics. We are a full-service sign and wrap company that provides excellent quality signage for businesses both big and small throughout the Maryland, Virginia, and Washington, D.C. metro area. We provide awesome customer service, use the best and latest sign printing technology, and pride ourselves on our attention to detail. To see how we can help your business shine, give us a call at 301-838-9727 or visit us online for an estimate. For more tips and articles like this, follow us on Facebook, Twitter, Pinterest, and Instagram.