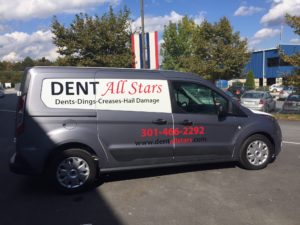 If you are planning on investing in a vinyl car wrap for your car to change up the look, advertise your business, or express yourself, you can wrap just your car itself or also wrap the windows. For car drivers who do decide to wrap their windows, here are some of the main things that you should consider before making the decision.
Experiment with Opacity
Your vinyl car wrap will have different levels of opacity for your windows, including completely transparent clear window decals, frosted windows that limit visibility but let in light, completely opaque vinyl car wrap, or perforated vinyl car wraps. The perforated option is very popular for businesses, as it appears opaque on the outside but allows you to see everything around you for safety on the road. Covering your windows with perforated vinyl promotional graphics is a great way to catch some extra attention sitting in traffic or parked near your business.
Don't Forget Your Tint
Do you already have tinted windows on your car? Keep in mind that tinted windows, even ones that are barely tinted, will change the way that your vinyl car wrap looks over top. If you have darker tinted windows, lighter colored graphics and fonts will pop better than darker ones.
Make Sure They Match
One of the most important things when it comes to making your finished vinyl car wrap look profession is ensuring that all graphics are perfectly aligned along breaks in your vehicle. The area between the windows and doors, the seams of the doors, and the areas where the window meets the trunk are all potential places for breakage to occur. By trusting the professionals at Brand It Wrap It, you can ensure a professional looking finished product with no breakage.
Vinyl Car Wraps for Your Business
If you are looking for a cool custom way to advertise your business, make sure to check out Brand It, Wrap It, Custom Signs and Vehicle Graphics. We are a full-service sign and wrap company that provides excellent quality signage for businesses both big and small throughout the Maryland, Virginia, and Washington, D.C. metro area. We provide awesome customer service, use the best and latest sign printing technology, and pride ourselves on our attention to detail. To see how we can help your business shine, give us a call at 301-838-9727 or visit us online for an estimate. For more tips and articles like this, follow us on Facebook, Twitter, Google+ Pinterest, and Instagram.