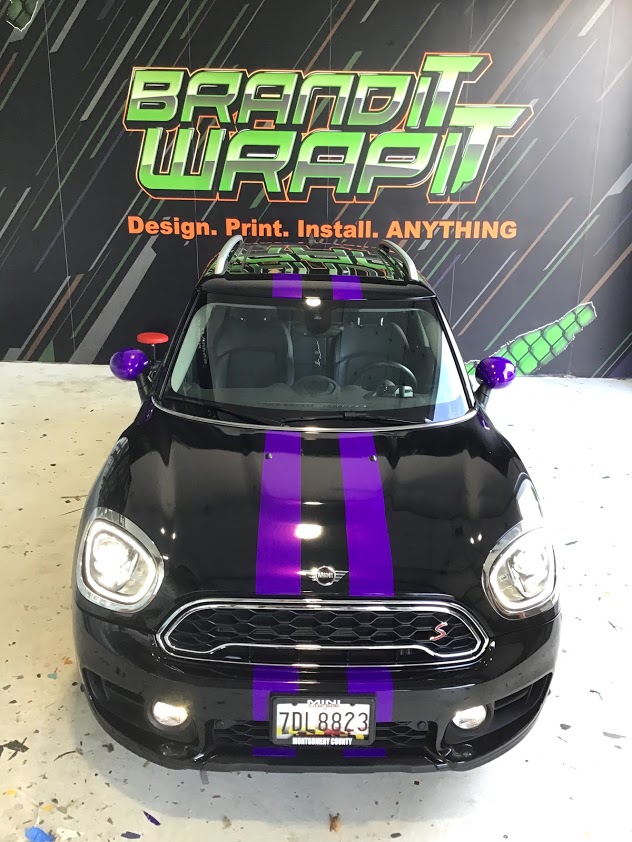 It's likely that you've known about vehicle wraps and lettering for showcasing a business or organization. And maybe you've even seen wrapped vehicles out and about. But there is a vehicle wrap that can work for personal vehicles as well. It is called a color change wrap, and they are for if you want to revamp the look of your vehicle.
Refresh Your Look
The fun thing about color change wraps is that, as the name implies, you can use them to make your vehicle any color you want. They are a great way to change up the look of your vehicle without going through a full paint job. If you like your vehicle, but you aren't too excited about its appearance, then color change wraps are for you.
Protect Your Paint
The added benefit of vehicle wraps is that they create a protective barrier over your car's paint job. So while you are on the road, you won't have to worry about debris, like loose rocks, scratching your car's paint. This means that color change wraps are also an excellent choice if you already like your vehicle's paint job, and you want to preserve it while trying out a new look.
Timing is Everything
The beauty of color change wraps is that they can come on and off in a short amount of time. But wraps are also durable enough to stay on your vehicle as long as you need them.  You can enjoy vehicle wraps for either short term or long term use. That means that you don't have to worry about committing to a color. If you want to try something bold, then color change wraps are a great way to see how you feel about a new vehicle color for awhile.
Contact Brand It Wrap It Today
If you are looking for a cool custom way to decorate your vehicle or advertise your business, make sure to check out Brand It, Wrap It, Custom Signs and Vehicle Graphics. We are a full-service sign and wrap company that provides excellent quality signage for businesses both big and small throughout the Maryland, Virginia, and Washington, D.C. metro area. We provide awesome customer service, use the best and latest sign printing technology, and pride ourselves on our attention to detail. To see how we can help your business shine, give us a call at 301-838-9727 or visit us online for an estimate. For more tips and articles like this, follow us on Facebook, Twitter, Pinterest, and Instagram.