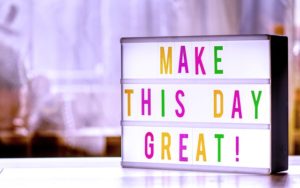 If you have been considering options for signage, then there are many benefits to vinyl lettering. It is more convenient and longer lasting than hand-drawn signs and without any mess. Here are some good reasons to consider vinyl lettering.
Affordability
Although most quality  vinyl letters won't come cheap, they're significantly less expensive because you don't need any specialized equipment. Vinyl lettering is a great way to try out commercial graphics to see whether you would like to commit to larger wraps in the future. Keep in mind that most vinyl graphics are made for a DIY installation, so if you are unsure then feel free to ask an expert in commercial graphics for tips on how to apply them.
Flexible Options
Much like wall wraps, signage, and other customizable commercial graphics, you have countless design options when it comes to vinyl lettering. You can easily find the right color scheme to match your company brand image. Feel free to experiment with different colors, fonts,and sizes. The best part is that vinyl lettering is easy to apply and remove so that you can try out different styles.
Saves Space
Another reason you might consider vinyl lettering over other types of commercial graphics is if you are short on space. Sometimes, you don't have the room to put a large sign outside your storefront; or you might not have a blank wall that has the right amount of space for a large wall wrap. You can use vinyl graphics to highlight a small space or to fill in the gaps. Vinyl lettering cat take advantage of the space that you have without making it look tacky.
Contact Brand It Wrap It Today!
If you are looking for a cool custom way to advertise your business, make sure to check out Brand It, Wrap It, Custom Signs and Vehicle Graphics. We are a full-service sign and wrap company that provides excellent quality signage for businesses both big and small throughout the Maryland, Virginia, and Washington, D.C. metro area. We provide awesome customer service, use the best and latest sign printing technology, and pride ourselves on our attention to detail. To see how we can help your business shine, give us a call at 301-838-9727 or visit us online for an estimate. For more tips and articles like this, follow us on Facebook, Twitter, Pinterest, and Instagram.