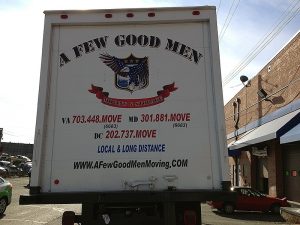 So you have a company car, or you have a car and you run a company, but you aren't sold on a custom vinyl wrap and still need some way to promote your business. Custom vehicle lettering may be the best choice for you, then. Getting your business's name out there in a quick and cost-effective way is what vehicle lettering is all about. What should you look to get out of vehicle lettering though, and how do you know if it looks good? Keep reading for a little advice.
What Can It Do For You?
Think of vehicle letter as a mobile storefront advertisement. All of the basic information customers need to know should be displayed, including what you do, where you are, how to contact you, and when your business is open. If you have a logo or stylized version of your company's name, that can be included in the design. The important thing is that people get an idea of who you are and what you do, so even if they miss other information they know who to look for.  
Lookin' Good?
Vehicle lettering follows many of the same design principles as other signage and graphics. Obviously, the letters need to be big enough for people to be able to read them easily but they also need to be spaced correctly so they don't look jumbled. This can get tricky when you factor in the amount of information that needs to be included and the fact that most vehicles don't have many flat surfaces. A professional designer can help make sure that all of the vital information you need to get out there is displayed in an attractive and compelling way that is readable.
Brand It Wrap It
Brand It Wrap It, Custom Signs and Vehicle Graphics is a full-service sign and wrap company committed to providing high quality affordable indoor/outdoor custom signage and vehicle graphic solutions to businesses of all sizes in Rockville, Maryland, Virginia, the Washington DC Metro community and nationwide.
Exceptional customer service, the latest technology, attention to detail, quality products, competitive pricing has proven to be our greatest asset.
Our goal is to exceed your expectations and produce effective custom signage that helps you promote your company's image, attracts new customers, delivers your message, and gives your corporate image a creative edge.